Here is a detailed review on the famous Clarisonic Facial Exfoliator. Before I start , I would like to say that I am not paid to write about this product nor was I given the product for free. I brought this product form Ebay and I am really happy as I saved a ton on it. :) I've been Using the Clarisonic for a while now. I watched a lot of review videos and read a lot of reviews and then finally decided to give it a shot at the beginning of this year. I got the Clarisonic Mia.
What is the Clarisonic ?
With its Sonic technology ,it claims to remove makeup 6 times more effective than any other cleaning method. It penetrates the skin 300 movements a second working deep within the pores to remove dirt and oil. As it moves above the skin, it effectively cleans , clarifies and stimulates the skin.
Benifits
( What the product claims)
Smoother skin

Makeup removal up to 6 times

Pores are less visible

Dry patches and Blemishes reduced

Skin products absorb better
I love the feeling when you cleanse the pollution and makeup of the face after a hard day.Its the best feeling ever. As I have dry skin, using a bar of soap is not enough as it strips my skin and dries out my face even more. Even using cleansing wipes is not enough. I like to always use water while cleansing because nothing like the good feeling of splashing water on your face.
I am not very particular when It comes to face washes. I don't have a particular brand, rater I have a particular type. Since my face is so dry, I like to use a face wash that will moisturize my face. So if it says moisturizing on the bottle then that's the one for me :)
I was so excited to try it when I got it at home. But First I needed to charge it for 24 hours. So I waited for the next evening to try it.
The first day I used it I was impressed , Although I was not using it as a makeup remover rather I used it just to exfoliate and deep cleanse my face . It was a little harsh as I had not used anything with such kind of brushing motion, but I knew it was firm enough to clean my face.When I rinsed my face , it was incredibly smooth almost as if I had a spa treatment.
In the beginning I used it both in the morning and at night, but since my skin is on the dry side and does not get too oily, I switched to using it only at night time.I may have been over doing it in the beginning but I had to learn somehow.
Another thing I noticed was the way my makeup applied. My liquid foundation went on so smoothly and my makeup seemed fresher.
Next thing that I noticed was that my lotions and moisturizers penetrated the skin more deeply. This was of course not noticeable to the naked eye but My skin just soaked up the moisture.
I started seeing less blemishes on my face and eventually I was able to stay pimple free :)
Clarisonic is one of the best investments I have made for my skin and it gives a polished and glowing look. It is also waterproof so I can use it in the shower as well .I am going to continue using it because I Love it. It has become a routine. And I am very happy with my skin :)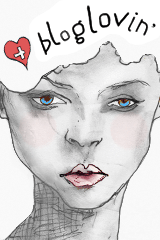 Love
♥
,