DIY tasty Lip scrub :)
Has winter left you with rough ,chapped lips? yup. mine too. I took the time to make my own lip scrub as my chap stick wasn't doing the trick. Lip scrubs help to remove dead and dry skin to give you new fresh and smooth lips :) You don't even need to go shopping, everything you need for this lip scrub is right at your home. It only takes two minutes to make your lip scrub and enjoy your baby soft lips :)
Here's how you make it :
1 tsp Honey

1 tsp Olive oil

2 tsp Sugar
Combine the ingredients in the container of your choice ( small bowl, jar etc ) mix until everything is thoroughly combined. You can add more sugar or honey depending on how you want the consistency.
Now scoop a coin sized amount and slowly massage i onto your lip for 1 to 3 minutes( resist the urge of eating it :P) Then rinse it off your lip and smooth on your favorite lip balm.
Now you have Baby soft lips :)
This can also make a sweet little gift for your girl friends :)
Do let me know in the comments below once you try it :)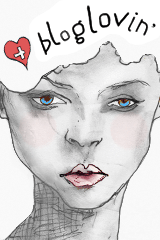 Love,